I'm writing to share J Street's statements and news updates.
In less than a week, the situation in Jerusalem, the West Bank, and beyond has gone from "very bad" to "much worse." Against this backdrop, Secretary of State Antony Blinken traveled to Egypt, Israel, and the West Bank for pre-planned visits, meeting with Israeli Prime Minister Benjamin Netanyahu and Palestinian President Mahmoud Abbas.
Developments have included a major IDF incursion into the West Bank city of Jenin, which killed at least nine Palestinians, including militants and at least one civilian; subsequent suspension by the Palestinian Authority of security cooperation with Israel; rocket fire directed at Israeli civilians by terrorist factions in Gaza and Israeli airstrikes on Gaza in response; two shootings by Palestinian in East Jerusalem, one of which killed seven Israelis outside a synagogue; and 144 acts of reported settler violence and harassment against Palestinians in the occupied West Bank in one weekend.
Meanwhile, Israelis turned out in the tens of thousands for continuing protests against plans by the Netanyahu government to radically weaken Israel's judiciary. Take a deeper dive at our briefing:
The Right-Wing Plan to Undermine Israel's Supreme Court
featuring: Dr. Tamar Hostovsky Brande (Law Faculty, Ono Academic College) & Eran Nissan (Mehazkim NGO)
TODAY, 1pm Eastern
Register here
As always, you can find our Congressional briefing book, background information on the Israeli-Palestinian conflict, recordings of previous briefings and more at J Street's Congressional Resource Page.
If you have any questions, please don't hesitate to get in touch.
All the best,
Debra
—
Debra Shushan, PhD
Director of Policy, J Street
mobile: (757) 746-0366 | [email protected] | @DrShushan
This week on j street
STATEMENT

J STREET CONDEMNS HORRIFYING TERROR ATTACK ON NEVE YAAKOV SYNAGOGUE

Read more →
STATEMENT

ALARMING NEW ISRAELI-PALESTINIAN ESCALATION UNDERSCORES NEED FOR FIRM, PROACTIVE US LEADERSHIP

Read more →
What we're reading
Spate of shootings targeting Israelis puts region on high alert
Two Israelis were injured Saturday in a shooting in East Jerusalem, a day after a lethal rampage at a Jerusalem synagogue, the latest in a cycle of violence that threatens to plunge the region into a new round of bloodshed… Friday's attack was the deadliest on Israelis in years, and put the region on the brink of a major escalation. On Thursday, an Israeli military raid killed nine Palestinians at a refugee camp in Jenin, the deadliest single operation in the West Bank in nearly two decades, Palestinian officials said. Early Friday, militants in Gaza fired rockets into Israel, which retaliated with airstrikes on the territory… After convening his security and political cabinet on Saturday, Netanyahu said Israel does not want an escalation, but is "prepared for any scenario." On Saturday night local time, far-right national security minister Itamar Ben Gvir… announced plans to seal and demolish the homes of assailants' families and make it easier for Israeli citizens to obtain gun licenses. The anti-terror measures — which are in line with previous Israeli responses to Palestinian attacks and have been criticized by rights groups as "collective punishment" — are still pending approval by Israel's attorney general.
read more
Blinken Meets Netanyahu at Turbulent Moment for Israel
Secretary of State Antony J. Blinken arrived in a turbulent Jerusalem on Monday, as the Biden administration tries to contain a new surge of Israeli-Palestinian violence and navigate relations with the country's new right-wing government… Upon landing in Israel, Mr. Blinken gave a statement saying he had arrived "at a pivotal" moment. He went on to condemn and offer sympathy for the victims of shootings last week in Jerusalem, saying an attack outside a synagogue was "especially shocking" for having occurred by a place of worship. Mr. Blinken also appealed for calm amid worries about escalatory responses. "Calls for vengeance against more innocent victims are not the answer," he added. "And acts of retaliatory violence against civilians are never justified"… Mr. Blinken scheduled his visit to confer with Mr. Netanyahu about his agenda, and to address differences on several issues, including the judicial overhaul, relations with the Palestinians, Iran's nuclear program and the war in Ukraine. Many U.S. officials are also personally wary of Mr. Netanyahu, who returned to the prime minister's office after a brief political exile and while facing criminal charges. The comeback stunned — and in many cases dismayed — American officials who well remember his bitter clashes with President Barack Obama over Iran, the Palestinians and other matters. The Israeli leader worked closely with President Donald J. Trump, and is largely mistrusted by Democrats as a Republican ally.
read more
Palestinians suspend security coordination with Israel after deadly Jenin raid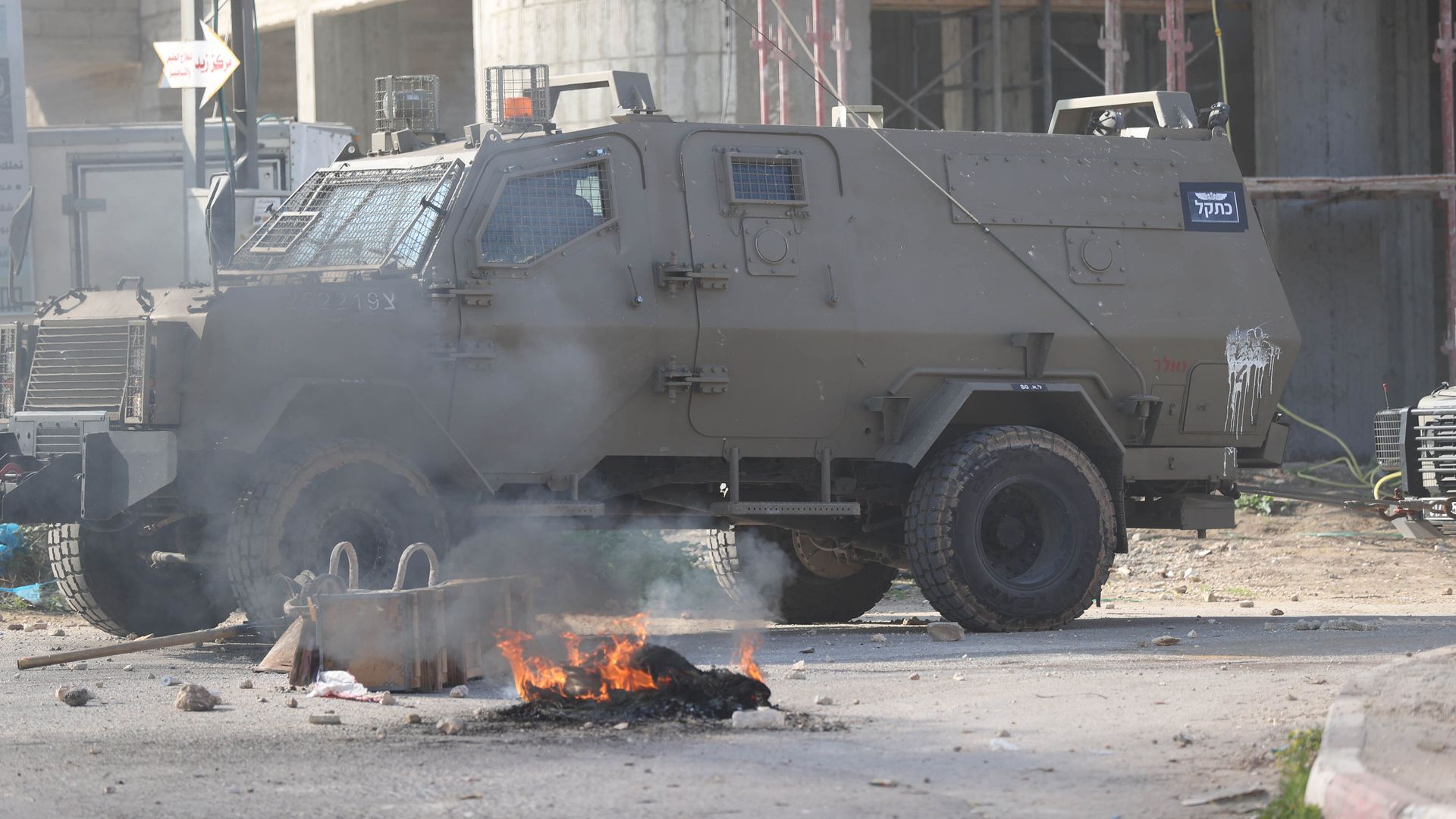 The Palestinian Authority on Thursday suspended its security coordination with Israel after Israeli forces killed nine Palestinians, including an elderly woman, during a raid in the occupied West Bank city of Jenin. The Biden administration opposes the PA's decision to suspend security coordination with Israel, U.S. Assistant Secretary of State for Near East affairs Barbara Leaf said in a briefing with reporters ahead of Blinken's trip to the region. State Department spokesperson Ned Price stressed in a statement later Thursday the "urgent need for all parties to de-escalate, prevent further loss of civilian life, and work together to improve the security situation in the West Bank." UN envoy Tor Wennesland had earlier warned Palestinian officials that suspending security coordination with Israel could have high negative consequences and urged them not to take that step, according to a Western diplomat with direct knowledge of the conversation. Wennesland also spoke to Israeli defense officials and passed them the message from the Palestinians and asked that Israel takes urgent steps to calm down the situation, the Western diplomat said.
read more
Blinken Meets With Palestinian Leader After Surge in Violence
Secretary of State Antony J. Blinken visited the occupied West Bank on Tuesday to meet with the president of the Palestinian Authority, Mahmoud Abbas, and called for a defusing of the violence that has gripped the region, while conceding that Palestinians face dwindling prospects in their larger struggle for independence. Mr. Blinken visited Mr. Abbas at the Palestinian Authority's headquarters in Ramallah, part of a whirlwind regional tour coinciding with one of the deadliest months in the West Bank in several years. More than 30 Palestinians have been killed in the territory in January, mostly during Israeli military raids aimed at quelling a growing insurgency and arresting Palestinian gunmen. Mr. Blinken said the United States continues to hope for a negotiated peace settlement that can lead to the creation of a Palestinian state. But talks to that end have been stalled for years, and Israel's new government has shown more interest in the potential annexation of Palestinian land than in the possibility of statehood. "What we're seeing now for Palestinians is a shrinking horizon of hope, not an expanding one. And that, too, we believe needs to change," he said.
read more
Israeli settlers attack Palestinians across West Bank as escalation looms
A Palestinian man was killed near a settlement in the West Bank overnight Saturday, and Israeli settlers carried out dozens of attacks targeting Palestinians across the occupied territory, according to Palestinian media and officials, as violence showed no sign of abating on the eve of a trip to the region by America's top diplomat. The Israeli army said that the Palestinian man killed late Saturday was seen outside Kdumim, a settlement in the northern West Bank, "armed with a handgun … and was neutralized by the community's civilian security team." Wafa, the official Palestinian news agency, identified the man as Karam Ali Salman, 18, a resident of Qusin village, near the northern West Bank city of Nablus. The report said he was fatally shot by an armed Israeli settler in circumstances that remained "unclear." Wafa said at least 144 Israeli settler attacks — some minor rock-throwing incidents, others much more violent — were reported on Saturday across the West Bank, the occupied territory that Palestinians envision as part of their future state. Meanwhile, Israeli authorities on Sunday began demolishing Palestinian homes in retaliation for Friday's synagogue shooting and pledged an expansion of West Bank settlements, which could further inflame an already volatile situation.
read more
Israel to 'strengthen' settlements after shooting attacks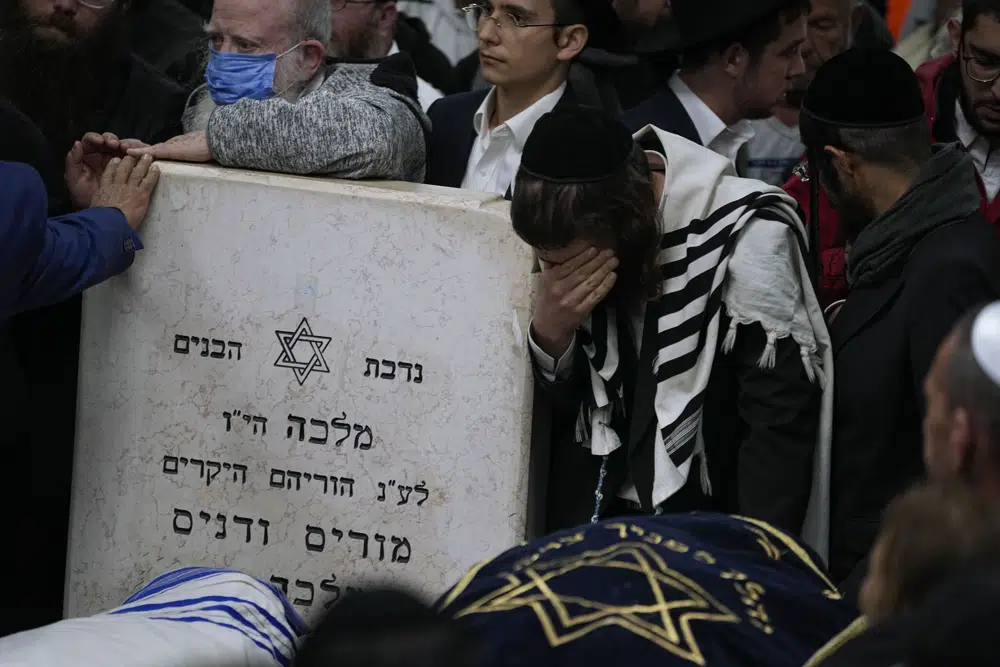 Israeli Prime Minister Benjamin Netanyahu on Saturday announced a series of punitive steps against the Palestinians, including plans to beef up Jewish settlements in the occupied West Bank, in response to a pair of shooting attacks that killed seven Israelis and wounded five others. Netanyahu's office said the Security Cabinet agreed to seal off the attacker's home immediately ahead of its demolition. It also plans to cancel social security benefits for the families of attackers, make it easier for Israelis to get gun licenses and step up efforts to collect illegal weapons. The announcement said that in response to public Palestinian celebrations over the attack, Israel would take new steps to "strengthen the settlements" this week. It gave no further details. There was no immediate response from Washington. The Biden administration, which condemned the shooting, opposes settlement construction in east Jerusalem and the West Bank — lands sought by the Palestinians for a future state. The topic is likely to be high on the agenda as Blinken arrives Monday for talks with Israeli and Palestinian officials.
read more
Israel Launched Drone Attack on Iranian Facility, Officials Say
A drone attack on an Iranian military facility that resulted in a large explosion in the center of the city of Isfahan on Saturday was the work of the Mossad, Israel's premier intelligence agency, according to senior intelligence officials who were familiar with the dialogue between Israel and the United States about the incident. The facility's purpose was not clear, and neither was how much damage the strike caused. But Isfahan is a major center of missile production, research and development for Iran, including the assembly of many of its Shahab medium-range missiles, which can reach Israel and beyond… American officials quickly sent out word on Sunday morning that the United States was not responsible for the attack. One official confirmed that it had been conducted by Israel but did not have details about the target. Sometimes Israel gives the United States advance warning of an attack or informs American officials as an operation is being launched. It is unclear what happened in this case… This is Israel's first known attack inside Iran since Mr. Netanyahu reassumed office, and it may indicate that he has adopted the strategy formed under his two predecessors and political rivals, Naftali Bennett and Yair Lapid, who expanded Israeli attacks inside Iran.
read more