I'm writing to share J Street's statements and news updates on new USAID grants to two Israeli-Palestinian business partnerships for female entrepreneurs, Israel's response to Russia's invasion of Ukraine, and more.
While the outcome of talks in Vienna remains uncertain — as does a possible Congressional review under INARA — I wanted to share that J Street has created a new website in support of diplomacy: IranDiplomacyWorks.org. We also have an associated Twitter account with the handle @Iran_Diplomacy.
As always, you can find our Congressional briefing book, background information on the Israeli-Palestinian conflict, recordings of previous briefings and more at J Street's Congressional Resource Page.
Let me know if you have any questions or would like further information.
All the best,
Debra
—
Debra Shushan, PhD
Director of Government Affairs, J Street
mobile: (757) 746-0366 | [email protected] | @DrShushan
This week on j street
BLOG

REFLECTIONS ON THE RUSSIAN INVASION OF UKRAINE

Read more →
What we're reading
USAID grants $5.5 million to promote Israeli-Palestinian partnership
A United States grant of $5.5 million for two Israeli-Palestinian business partnerships for female entrepreneurs was awarded Tuesday under the Middle East Partnership for Peace Act (MEPPA). It's a small part of MEPPA's $250m. five-year program to build "people-to-people" relations through economic partnerships. USAID Deputy Administrator Isobel Coleman, who visited Jerusalem to announce the grant, told journalists that the fund "signals the US government's commitment to a sustainable and peaceful two-state solution."
read more
Russia's invasion of Ukraine puts Israel in a tricky spot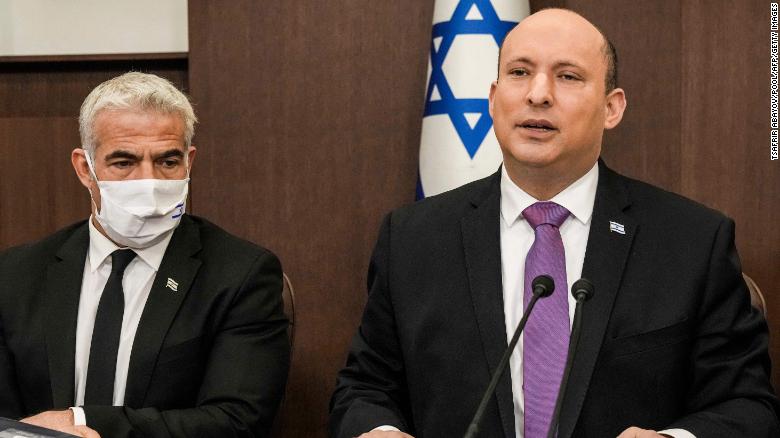 For several weeks now, Israel has been walking between the raindrops as Russia wages war on Ukraine. On the one hand is Foreign Minister Yair Lapid, who regularly condemns Russia's invasion. Shortly after meeting with US Secretary of State Antony Blinken on Monday, Lapid said: "There is no justification for violating Ukrainian sovereignty and killing innocent civilians." On the other hand is Prime Minister Naftali Bennett. Although he has called for a ceasefire, is sending humanitarian aid and has personally welcomed Ukrainian refugees landing in Israel, he has barely mentioned Russia or its President Vladimir Putin in public speeches.
read more
Mike Pence Meets With Far-Right Jewish Leaders In West Bank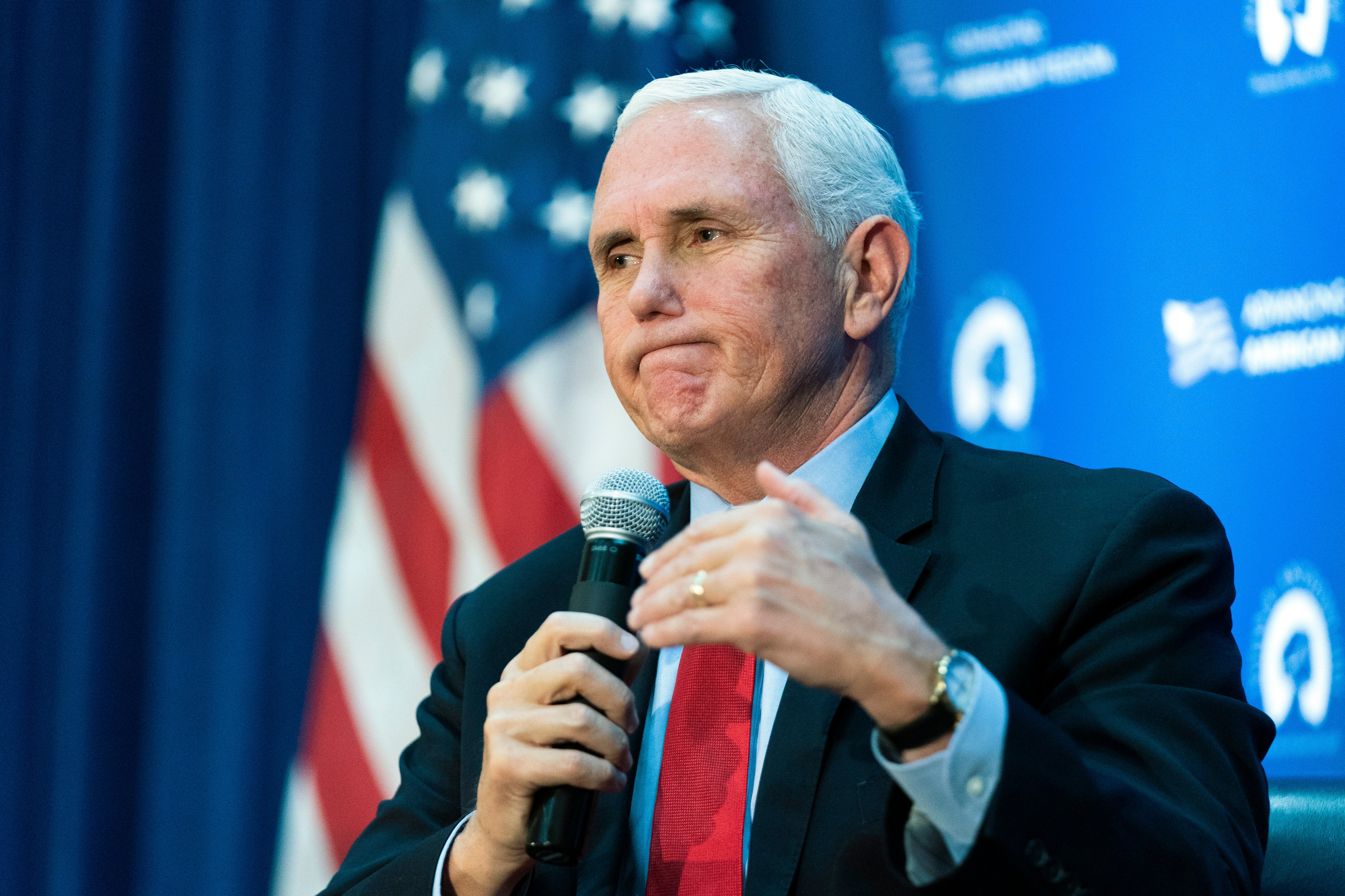 Former Vice President Mike Pence (R) met with two prominent Jewish extremists during a visit to the Palestinian city of Hebron in the Israeli-occupied West Bank on Wednesday. In photos circulated on Twitter, Pence appeared alongside Itamar Ben-Gvir, a far-right member of the Israeli Knesset, or parliament, and Baruch Marzel, a far-right Jewish activist, whom the Israeli Supreme Court disqualified from running for Knesset in 2019 on the grounds that he had incited violence against Palestinians.
read more
Jerusalem Police Uses Excessive Force Against Palestinians, Senior Officials Accuse
Jerusalem police officers have used excessive force against Palestinians this week, police sources say, warning that tensions in the city and elsewhere could seriously escalate if the Jerusalem District, under the command of Maj. Gen. Doron Turgeman, doesn't change its policy. Footage of clashes on Monday between officers and Palestinians near the Old City's Damascus Gate shows "loss of control," a senior police official told Haaretz.
read more
The Palestinian Kids Braving Israeli Demolition of Their Homes
Ali Awad, who lives in the village of Tuba, cannot remember a time when he wasn't living under the threat of eviction. His grandmother, Zuhur, raised 15 children in the village, under that same threat. Jaber Dababseh, a resident of Halat a-Daba' lives in a makeshift structure and is collecting materials to rebuild his house. His home was demolished five times last year. Tuba and Halat a-Daba' are two of the 12 agricultural communities that have existed for generations in the Masafer Yatta area – an open hillside spread over 30,000 dunams in the Southern Hebron Hills.
read more
Palestinian killed after stabbing two Israeli police officers in Jerusalem, police say
Israeli police shot dead a Palestinian man after he stabbed two officers at a gate to Jerusalem's walled Old City on Monday, a police statement said. It was the second such incident in two days. Police said the two officers suffered light to moderate wounds and were taken to hospital. Hamas, the Islamist group that rules Gaza, claimed the attacker as a member. It praised the stabbing attack as a response to what it called Israel's "extrajudicial killings" of Palestinians in Jerusalem without arresting them or putting them on trial.
read more
Hosting Herzog in landmark visit, Erdogan lauds 'turning point' in relations
President Isaac Herzog met Turkish President Recep Tayyip Erdogan on Wednesday afternoon, shortly after landing in Ankara for a landmark 24-hour visit. In remarks to the media, Erdogan said he believed that "this historic visit will be a turning point in relations between Turkey and Israel. Strengthening relations with the State of Israel has great value for our country." He noted that the meeting with Herzog included a discussion about events in Ukraine and in the Eastern Mediterranean and said he believed "the coming period will bring new opportunities for both regional and bilateral cooperation."
read more
Biden is betting Republican senators lack votes to derail revival of Iran nuclear deal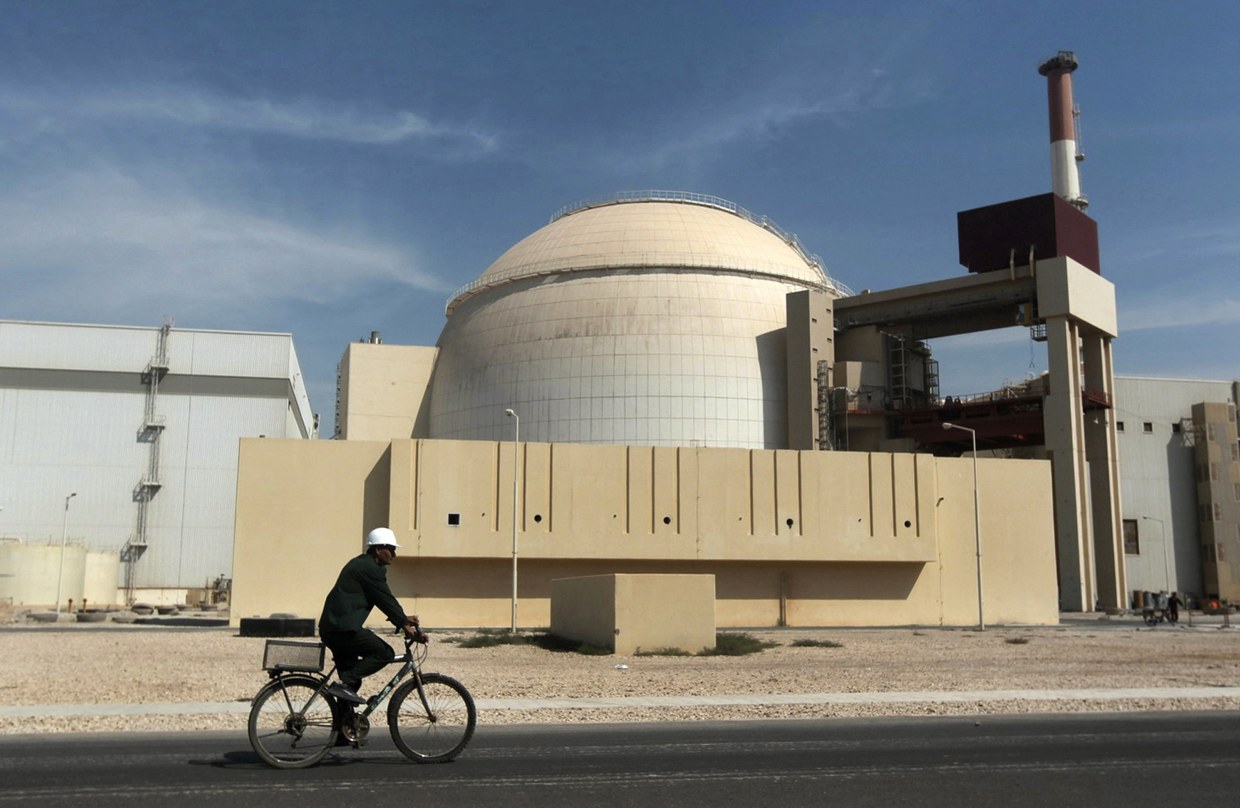 As world powers and Iran appear poised to revive the 2015 nuclear deal, the Biden administration is gambling it can withstand fierce Republican opposition and return the U.S. to the arms control accord. Republican lawmakers have warned the White House that if the administration refuses to submit the Iran nuclear agreement to the Senate for review, it will have a political fight on its hands… But supporters of the nuclear deal, Democratic lawmakers and administration officials believe Republicans won't be able to muster enough votes to stop a revival of the accord.
read more
OPINION | Bennett's nuclear deal speech shows Israel has learned nothing
Make no mistake, any nuclear agreement, even a carbon copy of the 2015 agreement, is better than the position Trump's unilateral withdrawal has put us with the egging on of Israel. Since then, Iran has enriched large quantities of uranium, developed tactics that would help it withstand financial sanctions and enjoyed international support from countries who did not jump on the Trump-Netanyahu bandwagon while completely ignoring Israeli use of force and assassinations of senior Iranian figures.
read more