I'm writing just as we've concluded J Street's incredible 2022 National Conference. I'm delighted that a number of you were able to attend, in person and/or virtually. If you missed it, please check out our conference highlights – including keynote addresses by Secretary Antony Blinken, Representatives Jamie Raskin and Gerry Connolly, and Senator-elect Peter Welch – here.
As Prime Minister-designate Netanyahu's far-right government continues to form, we are extremely concerned by the news that the solidifying coalition agreement is set to hand control of the Israeli police and administration of the occupied West Bank to ultranationalist extremists who call for annexation. Meanwhile, the Biden administration is determining its posture towards the incoming government and these ultra right-wing leaders. In other news (making the headlines in Israel), the omnipresent Palestinian flag and criticism of the Abraham Accords from Arabs and other attendees at the World Cup brings home limitations to Israeli-Arab normalization while Palestinians remain under occupation.
Finally, be sure to have a look at the op-ed by Daniel Kurtzer, a former US ambassador to Israel, and Aaron David Miller, a former senior State Department official on Israeli-Palestinian affairs. They lay out what's at stake with Israel's incoming extremist government and the need for President Biden to "respond boldly."
Let me know if you have any questions or would like further information.
All the best,
Debra
—
Debra Shushan, PhD
Director of Policy, J Street
mobile: (757) 746-0366 | [email protected] | @DrShushan
This week on j street
STATEMENT

POLICY STATEMENT: US MUST ACT NOW TO COUNTER EXTREMIST ISRAELI OFFICIALS & POLICY MOVES

Read more →
What we're reading
Netanyahu to give ultranationalist politician authority over policy in occupied West Bank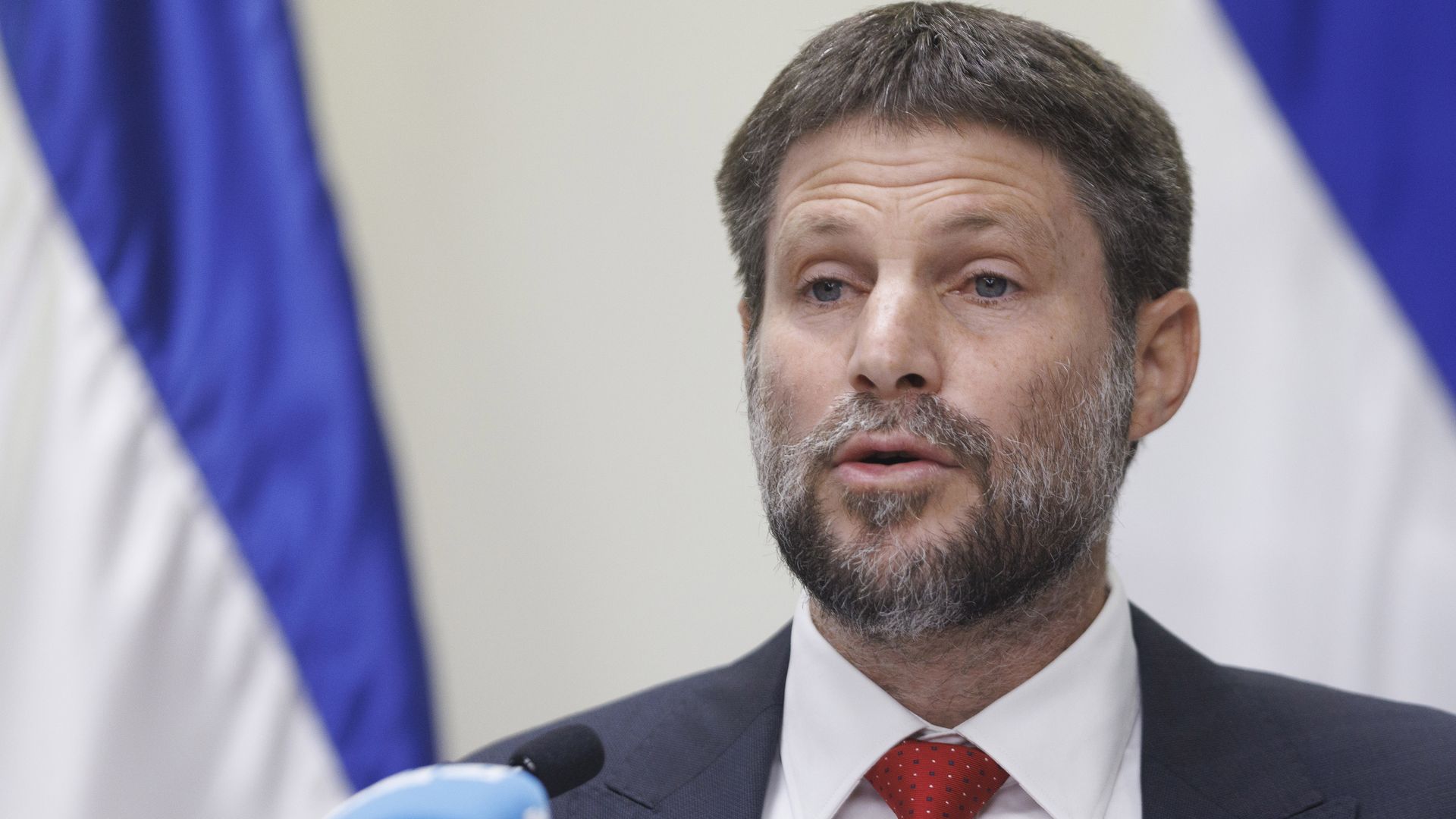 Incoming Israeli Prime Minister Benjamin Netanyahu has signed a coalition agreement with Religious Zionism party leader Bezalel Smotrich that will give the far-right politician unprecedented authority over the policy on Israeli settlements in the occupied West Bank and relations with the Palestinians. Smotrich, a radical right-wing settler known for his Jewish supremacist rhetoric, supports the annexation of the West Bank and the expansion of settlements. He has also called for increasing the number of evictions and demolitions of Palestinian houses in the area of the West Bank that is not controlled by the Palestinian Authority, known as Area C.
read more
With Biden cautious on new Israeli gov't, Dems at J Street ready to take gloves off
Each of the seven Democratic lawmakers who addressed this week's J Street's conference expressed alarm over the "extreme right-wing" government being formed in Israel, as the Biden administration chose a more cautious approach. Most of the lawmakers are self-described progressives and part of a camp that has long grown uncomfortable with Israeli actions in the West Bank, but they are also not aligned with the more left-wing Squad that includes such lawmakers as Alexandria Ocasio-Cortez and Ilhan Omar, and made a point of highlighting the importance of the US-Israel relationship.
read more
White House holds sensitive meeting on approach to new Israeli government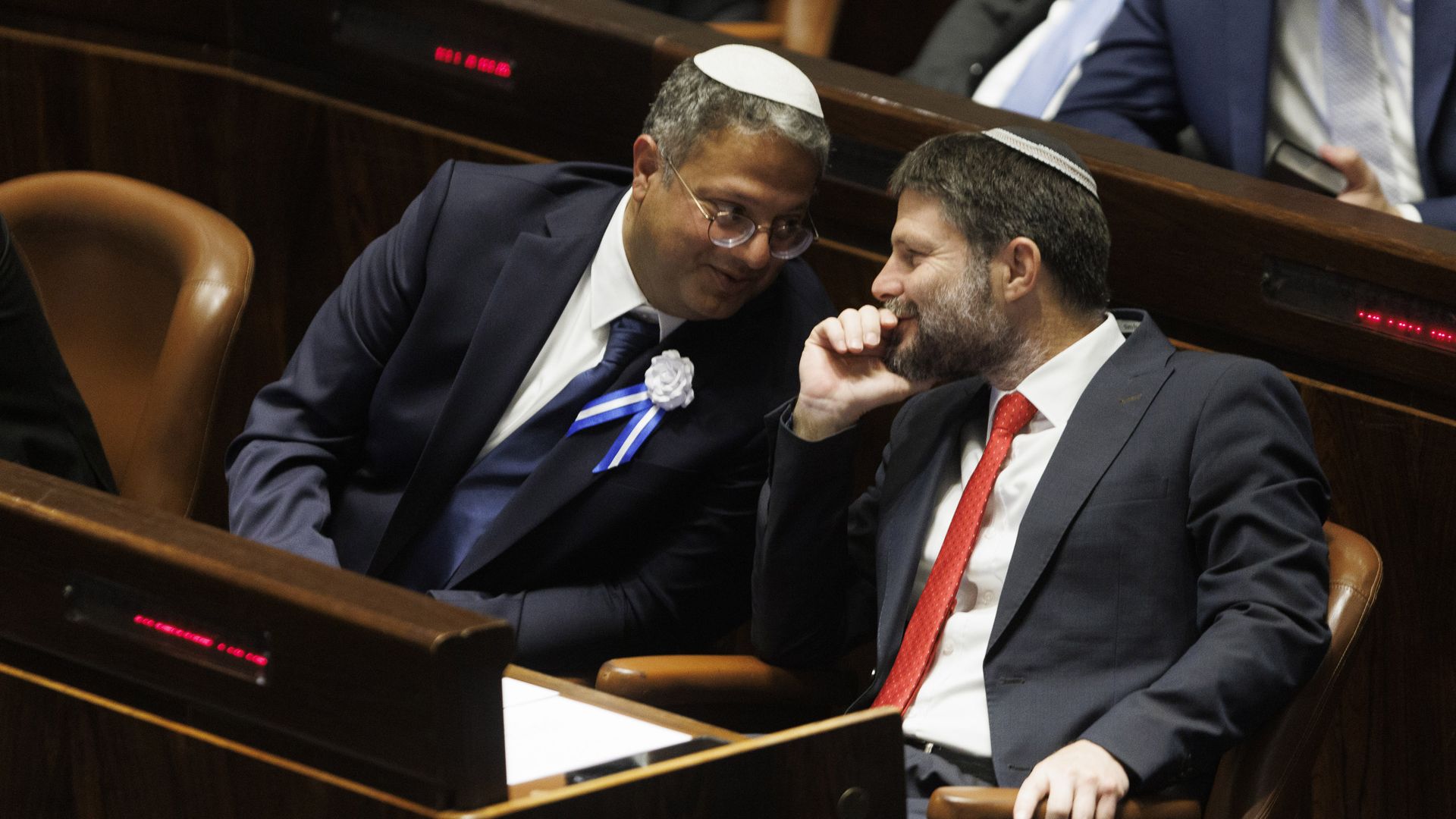 The White House held a high-level meeting last week to discuss its approach toward the new Israeli government and the possibility of not engaging with some of its ultranationalist ministers, two U.S. officials told Axios. It was the first such meeting since the Israeli elections took place on Nov. 1, and it was highly sensitive because Israel is one of the U.S.' closest allies…Among the issues discussed were guidelines for engagement with the new government, especially its far-right ministers, according to the two U.S. officials. While no decisions have been made, U.S. ambassador to Israel Tom Nides hinted this week that the Biden administration may not engage directly with Ben-Gvir and Smotrich. In an interview with the Israeli army radio on Monday, Nides was asked several times whether he or other Biden administration officials would work with the two far-right politicians. He answered by saying: "We are going to work with Prime Minister Netanyahu."
read more
Analysis: At the World Cup, the Arab world rallies to Palestinian cause
Interactions between Israeli journalists — invited to Qatar for the World Cup despite the absence of formal relations between both countries — and various fans they came across in Doha, Qatar, underscored the prevalence of the issue. Videos that proliferated on social media showed bemused or startled Israeli reporters being berated by passersby. In one encounter with Moroccan fans who walked away shouting "Palestine," Raz Shechnik of Israel's Yediot Aharonot beseeched them: "But you signed peace!" But what goes often unsaid in the U.S. and Israeli conversation about these normalization deals is the extent to which they only reflect top-level elite interests in the region. Israelis in Qatar reckoned with that reality. "There are a lot of attempts by many people here, from all around the Arab world, to come out against us because we represent normalization," Ohad Hemo, a reporter for Israel's Channel 12, told his network. "Israelis' wish came true, we signed peace agreements with four Arab states, but there are also the people, and many of them don't like our presence here."
read more
Opinion: Biden should respond boldly to a radical Netanyahu government
First, Israel should be told that, while the United States will continue to support its ally's legitimate security requirements, it will not provide offensive weapons or other assistance for malign Israeli actions in Jerusalem or the occupied territories. The United States specifically should warn against efforts to change the status of the West Bank and the Noble Sanctuary/Temple Mount, to "legalize" settlement outposts, and to build infrastructure for settlers that is designed to foreclose the possibility of a two-state solution. Biden should also make it clear to Israel that his administration will have no dealings with Ben Gvir, Smotrich or their ministries if they continue to espouse racist policies and actions. U.S. support for Israel in international forums, including the U.N. Security Council and the International Court of Justice, has its limits. And Israel should know that the Biden administration will be on the alert for Israeli actions that deserve to be called out and condemned.
read more