I'm writing to share news updates, including developments during President Biden's recent trip to Israel, the West Bank, and Saudi Arabia. You'll also find J Street's statement on the trip, in which we welcome the President's strong reaffirmation of the US-Israel relationship and articulation of support for a two-state solution, as well as new aid for the Palestinians, while also stressing that American opposition to deepening occupation and de facto annexation must be louder and bolder. Many Members of Congress have signed letters in recent months calling on the Biden administration to be explicit about American opposition to settlement expansion, home demolitions, evictions and settler violence. J Street certainly echoes that sentiment.

Please keep an eye out for a new Shushan Street column from me in the coming days, in which I'll provide a deeper analysis of the President's trip.

In addition, you'll find the latest developments regarding the Israeli designation of Palestinian NGOs as "terrorist" organizations – including a joint statement released by nine European governments, following a lengthy review, that Israel has not provided evidence that substantiating that designation. The Digest also highlights a major crowdfunded attempt by Israeli settlers attempting to establish new illegal settlement outposts in the West Bank. Settlers have already established over 100 outposts, set up without government approval and (like all settlements) illegal under international law.. Except for rare cases, the Israeli government has not evacuated them and has even retroactively "legalized" some of them.

As always, you can find our Congressional briefing book, background information on the Israeli-Palestinian conflict, recordings of previous briefings and more at J Street's Congressional Resource Page.

Let me know if you have any questions or would like further information.

All the best,
Debra

—
Debra Shushan, PhD
Director of Policy, J Street
mobile: (757) 746-0366 | [email protected] | @DrShushan
This week on j street
BLOG

KEY TAKEAWAYS FROM PRESIDENT BIDEN'S MIDDLE EAST TRIP

Read more →
What we're reading
Biden, Battered at Home, Basks in Unvarnished Praise in Israel
A year and a half after Donald J. Trump left the White House, Israeli leaders welcomed his successor with a rapturous embrace, as if to prove that their love affair with the former president would not stand in the way of a close relationship with the new president. As for Mr. Biden, he seemed just as determined to prove that he took a back seat to no one in supporting Israel. At a red-carpet airport ceremony flush with fawning on both sides, Isaac Herzog, Israel's president, called his American counterpart "our brother Joseph," declaring that "you are truly amongst family." The country's interim prime minister, Yair Lapid, called Mr. Biden "a great Zionist and one of the best friends Israel has ever known." For his part, Mr. Biden asserted that "our relationship is deeper in my view than it's ever been" and told an Israeli interviewer that returning to the Holy Land was "like going home."
read more
Signing 'Jerusalem Declaration,' Biden vows to use all US power to stop nuclear Iran
US President Joe Biden and Prime Minister Yair Lapid signed a joint strategic declaration on Thursday in Jerusalem, in which the US vowed to use "all elements in its national power" to prevent Iran from obtaining nuclear weapons… On the Israeli-Palestinian conflict, the two countries "commit to continuing to discuss the challenges and opportunities in Israeli-Palestinian relations," and condemn Hamas and recent terrorist attacks. However, notably only Biden "affirms his longstanding and consistent support of a two-state solution and for advancing toward a reality in which Israelis and Palestinians alike can enjoy equal measures of security, freedom and prosperity."
read more
U.S. announces $316M for Palestinians as Biden visits West Bank
Former President Donald Trump ended nearly all aid to Palestinians three years ago and fully sided with Israel's positions in the decades-long dispute over a two-state solution. That left Biden the enormous task of restoring Ramallah's faith in Washington while breathing life into a peace process nearing death… While this all falls short of, say, reopening a consulate for Palestinians in Jerusalem that Trump closed, the moves are the Biden team's attempt at showing initial good faith. "There was really no connection whatsoever, no discussions with the Palestinians when the new administration team took over, a senior administration official told reporters on a briefing call about the initiatives. "We have worked to re-establish a lot of those connections."
read more
Speaking together, Biden and Lapid reveal their dividing line on Iran
Israel's caretaker prime minister, Yair Lapid, pushed President Biden on Thursday to go beyond his public commitment to stopping Iran from ever obtaining a nuclear weapon, declaring that all democratic nations must vow to act if the Iranians continue "to develop their nuclear program." The distinction between Mr. Biden's commitment and Mr. Lapid's declaration was more than semantic: It goes to the heart of their countries' differing approaches in dealing with Iran's nuclear ambitions. Israel has conducted a series of covert sabotage and assassination operations to slow Iran's ability to enrich nuclear fuel, while Mr. Biden has insisted that diplomacy, and a restoration of the 2015 Iran nuclear agreement, are the best way to find a permanent solution. "If they continue to develop their nuclear program, the free world will use force," Mr. Lapid said at the opening of a news conference in Jerusalem after the two leaders met as part of Mr. Biden's four-day visit to the Middle East.
read more
Nine EU states reject Israeli 'terrorist' designation for Palestinian NGOs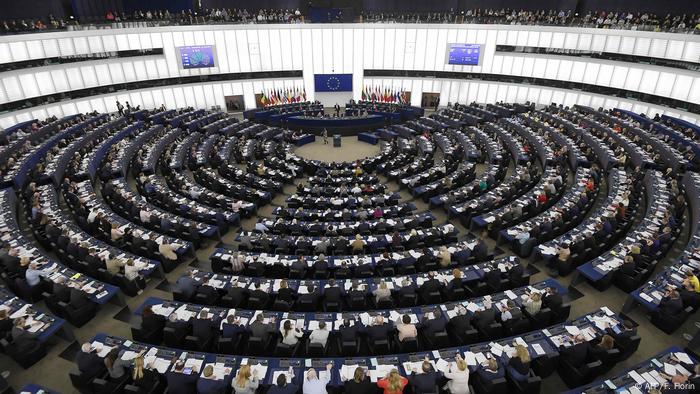 Nine European Union states said on Tuesday they would continue working with the six Palestinian civil society groups that Israel designated terrorist associations last year, citing a lack of evidence for that claim… In a joint statement, the foreign ministries of Belgium, Denmark, France, Germany, Ireland, Italy, the Netherlands, Spain and Sweden said they had not received "substantial information" from Israel that would justify reviewing their policy. "Should evidence be made available to the contrary, we would act accordingly," they said. "In the absence of such evidence, we will continue our cooperation and strong support for the civil society in the oPT (occupied Palestinian territories)."
read more
Israel Demands Lawyers of Outlawed Palestinian NGOs Request Government Approval
Israel's Defense Ministry is demanding that lawyers representing six Palestinian NGOs designated as terror groups and outlawed earlier this year receive official permission from the finance and defense ministers to represent the organizations, or face a prison sentence of up to seven years. The new requirement comes just two days ahead of a hearing on the legality of the decision to outlaw the organizations. Michael Sfard, the attorney representing Palestinian human rights group Al-Haq, said it was "extremely difficult to avoid interpreting it [the demand] as a government threat made against a lawyer engaging in entirely legal work."
read more
Gantz warns settlers against illegal outpost construction
Right-wing activists plan to head to the West Bank hills Wednesday to build three new outposts despite an unusual joint warning from the IDF and the police that they plan to stop them in their tracks. "This is an illegal activity, which the security forces have been instructed to prepare for and prevent," Defense Minister Benny Gantz said Tuesday… Gantz issued the warning after security officials provided him with information about the campaign. Many of those who plan to participate are "law-abiding" residents of Judea and Samaria, Gantz said. "They are not aware that the activity is illegal and not coordinated with the security forces," he said. "Therefore, this message should be conveyed through all possible avenues." The zero-tolerance policy goes hand in hand with steps to strengthen the existing settlements, Gantz said.
read more
ANALYSIS: The Last Chance to Restore Compliance with the 2015 Iran Nuclear Deal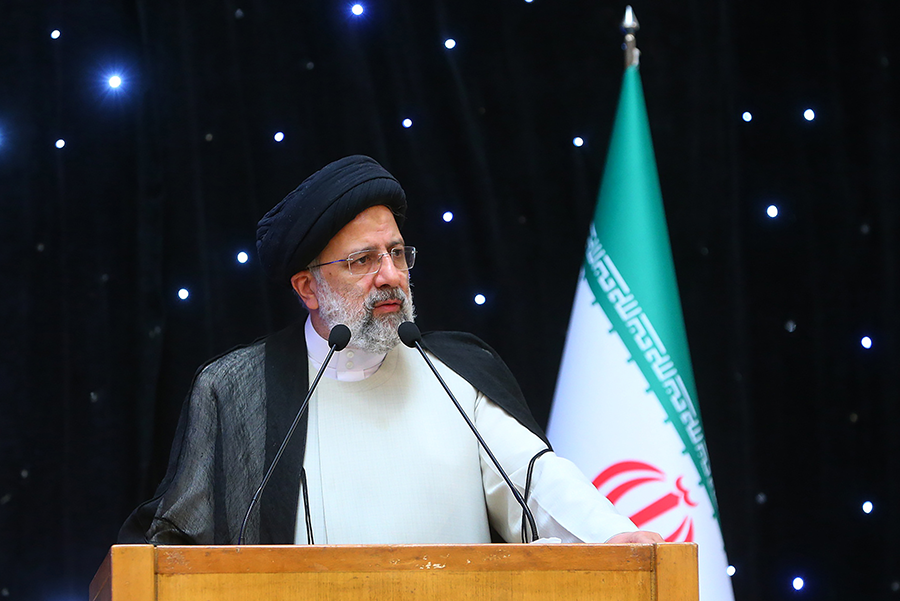 After a three-month stalemate, indirect talks between the United States and Iran over restoring compliance with the 2015 nuclear deal, known as the Joint Comprehensive Plan of Action (JCPOA), resumed in Doha June 28. Rather than producing a breakthrough and de-escalating tensions, the two days of talks underscored that the inflexibility of the U.S. and Iranian positions on issues extraneous to the JCPOA continue to jeopardize efforts to restore mutual compliance with the original 2015 nuclear deal. Given the intransigence on both sides and the growing proliferation risk posed by advances in Iran's nuclear program, it is increasingly likely that efforts to restore the JCPOA will soon collapse—unless Washington and Tehran are willing to be more creative and flexible in bridging the remaining gaps that stand in the way of an agreement to resurrect the nuclear deal.
read more
OP-ED: Biden's Brief Middle East Pivot Won't Last
Curiously, though perhaps inevitably, the Israel-Palestine issue received short shrift, focused mainly on the economy and institution-building. Significantly, only Biden committed to support a two-state solution and to work with Israel and others toward that goal. Clearly, the drafters of the Jerusalem Declaration could not reach agreement on this long-standing core objective of peace negotiations. Biden's interactions with Palestinians were largely determined by what he did not accomplish with the Israelis. Despite his commitment to reopen the independent U.S. Consulate in Jerusalem—which, before then-President Donald Trump closed it in 2018, functioned as a de facto U.S. embassy to the Palestinians—it is unclear whether Biden addressed it at all.
read more