I'm writing to share J Street's statements and news updates. ICYMI, you'll find my latest Shushan Street column, with analysis on President Biden's recent Middle East trip, at the top of this week's News Digest. In the news, top stories include the meeting between the family of slain Palestinian-American journalist Shireen Abu Akleh with Secretary Blinken and a meeting between Israeli Prime Minister Yair Lapid and Jordanian King Abdullah II. In the latter, the Jordanian monarch told Lapid that Palestinians should be part of US-sponsored regional economic projects and that Palestinian statehood is a prerequisite for full normalization between Israel and the Arab world.
In Hill news, Senators Van Hollen, Leahy, Durbin, Shaheen, Merkley, and Murphy announced the inclusion of legislative text in the Appropriations Committee-released SFOPS report requiring Secretary of State Blinken to submit a report to Congress on US actions to facilitate an "independent, credible, and transparent" investigation of Shireen Abu Akleh's killing.
As always, you can find our Congressional briefing book, background information on the Israeli-Palestinian conflict, recordings of previous briefings and more at J Street's Congressional Resource Page.
This week on j street
SHUSHAN STREET

BIDEN TRIP APPRAISAL: FUTURE OF US AID TO ISRAEL AND ARAB-ISRAELI NORMALIZATION

Read more →
STATEMENT

J STREET APPLAUDS ISRAELI AUTHORITIES' SWIFT REMOVAL OF ILLEGAL SETTLEMENT OUTPOSTS

Read more →
What we're reading
Blinken meets with family of slain Palestinian American journalist Shireen Abu Akleh in Washington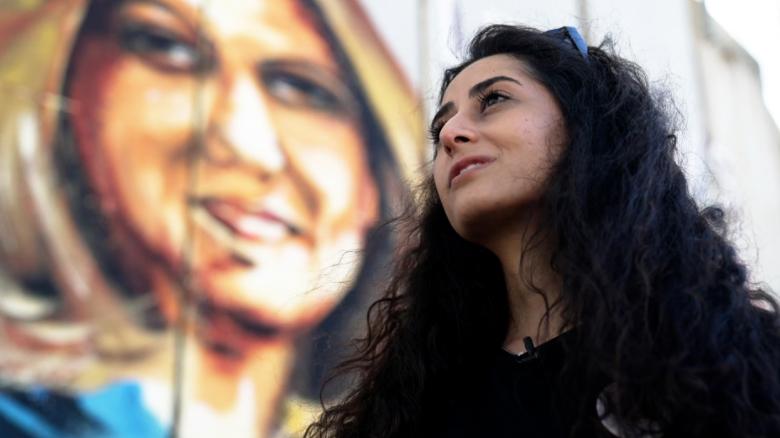 Abu Akleh was fatally shot while covering an Israeli military operation in the West Bank in May. A series of news organizations, among them CNN, as well as the United Nations, published investigations into her death which concluded the bullet that killed her was most likely fired from an Israeli soldier's gun.But the Al Jazeera journalist's family has been highly critical of the Biden administration's response to her death. Earlier this month, it accused the US government of undermining "our efforts towards justice and accountability," after an examination of the bullet that killed Abu Akleh led the US to determine that gunfire from the Israeli military was "likely responsible" for her death but there was "no reason to believe that this was intentional." "Our family just finished meeting with (Blinken)," Shireen Abu Akleh's niece, Lina Abu Akleh, wrote in a series of tweets. "Although he made some commitments on Shireen's killing, we're still waiting to see if this administration will meaningfully answer our calls for #JusticeForShireen."
read more
Jordan's king to Israeli PM: Palestinians must join regional projects
Jordan's king told Israel's visiting prime minister on Wednesday that Palestinians should be part of U.S.-sponsored regional economic projects to underpin stability in the Middle East. Jordanian officials say Amman has been pushing Israel to include the Palestinians in water-for-energy deals that both countries are considering and which Gulf Arab countries could help finance. Israel and Jordan signed a peace treaty in 1994 but the Israeli-Palestinian conflict has long weighed on their bilateral relations… King Abdullah reiterated to Israeli Prime Minister Yair Lapid, in their first meeting since U.S. President Joe Biden's visit to the region earlier this month, that a Palestinian state was essential to reach lasting peace between Arabs and Israelis.
read more
On the Hill: Senators Seek Accountability for the Killing of Palestinian-American Journalist
"The United States must ensure an independent, credible, and transparent investigation into the shooting death of American citizen and journalist Shireen Abu Akleh. Our report language requires the Secretary of State to submit a report to Congress on steps taken to support such an investigation and provide further details on the findings. We will continue working to get the full truth about this tragedy, ensure accountability, and make clear our unwavering support for freedom of the press and the safety of journalists around the world," Sens. CHRIS VAN HOLLEN (D-Md.), PATRICK LEAHY (D-Vt.), DICK DURBIN (D-Ill.), JEANNE SHAHEEN (D-N.H.), JEFF MERKLEY (D-Ore.) and CHRIS MURPHY (D-Conn.) said in a joint statement. State won't have to issue the report until the language comes out of committee, passes both chambers in Congress and is signed by the president. But the SFOPS language is a sign of how angry some Democrats are with the Biden administration's handling of the aftermath of Akleh's death.
read more
Israel's Top Court Reverses Ruling on West Bank Outpost, Allowing Settlers to Stay
Israel's Supreme Court ruled against the evacuation of settlers living in the Mitzpeh Kramim outpost near Ramallah on Wednesday, reversing a previous ruling that ordered their removal. Two years ago, the court ruled that deals pertaining to abandoned property in the West Bank could be recognized if proven that they were made in "good faith," which they said did not apply to Mitzpeh Kramim. But on Wednesday, an expanded panel of justices reversed that decision and accepted the government's argument that the expropriation met the test of "good faith" and that so-called "market regulations" apply to outposts… The petitioners argue that the local law in the West Bank does not recognize the "market regulation" arrangement but gives weight to the landowners' rights. It also notes that since the West Bank is occupied territory, the local law cannot legally be changed.
read more
How Israel nearly turned Biden's East Jerusalem visit into a diplomatic incident
Israel was prepared to turn US President Joe Biden's visit to a hospital in East Jerusalem into a major diplomatic incident due to Washington's refusal to allow any Israeli officials to join, a senior administration official revealed to The Times of Israel. The tour of Augusta Victoria Hospital last Friday constituted the first time that a US president set foot in East Jerusalem, outside the Old City. Israel viewed the visit as a political statement by the administration aimed at recognizing Palestinian ties to the majority-Palestinian part of the capital. As a result, it tried for months to convince the US to allow Israeli government officials to attend the visit in order to demonstrate that East Jerusalem is part of its undivided capital, the senior Biden administration official explained in a conversation held several days after the president's trip to the region. But the US rebuffed the repeated efforts, asserting that Biden's visit was not a political statement, but rather about the promotion of healthcare for all.
read more
Palestinians launch initiative to change political system, rebuild institutions
In a direct challenge to the veteran Palestinian leadership, a group of Palestinian personalities on Tuesday launched a new initiative for major reforms and changes in the Palestinian political system and institutions. Some 65 Palestinian figures are said to be behind the National Rescue Initiative, described as a "transitional body for transformation and renewal." These figures include prominent PLO official and spokeswoman Hanan Ashrawi, leading human rights activist Mamdouh al-Aker, and veteran political analyst Hani al-Masri. The announcement of the initiative came amid growing criticism of the Palestinian leadership by many Palestinians over a number of issues, including rampant financial and administrative corruption and anarchy and lawlessness. Abbas, in addition, has long been facing sharp criticism for refusing to share powers or consult with other Palestinians about crucial and sensitive issues affecting the Palestinians.
read more
Israel Refuses to Compensate Arab Towns for Damage During 2021 Violence
The government is paying millions of shekels in compensation to mixed Jewish-Arab cities for damage caused during Operation Guardian of the Walls, but is not compensating Arab cities and local authorities that also suffered damage… The Tax Authority's refusal in Umm al-Fahm was based on the claim that the damage had nothing to do with the Jewish-Arab conflict, and that the residents were to blame, as Haaretz reported last month. Legal experts told Haaretz that the explanation given for the refusal to compensate all of the Arab municipalities is identical to the one given to the Umm al-Fahm municipality. Umm al-Fahm appealed the decision with the Tax Authority appeals committee, along with a request to obtain data on the amount of compensation received by Arab, Jewish and mixed local authorities for damage done during the Gaza conflict. The Tax Authority refused the request, calling the requested data confidential.
read more
Israel's Top Court Postpones Eviction of Palestinian Family in East Jerusalem
Israel's High Court of Justice partially granted a petition by a Palestinian family in the East Jerusalem neighborhood of Silwan on Thursday to postpone their eviction until a further hearing. The verdict, echoing a similar ruling on East Jerusalem's flashpoint Sheikh Jarrah neighborhood, seems to block off a favored strategy for Jewish settler groups to acquire land in East Jerusalem – evicting Palestinian families by claiming property owned by Jews before 1948. Because current Israeli law allows only Jews to reclaim property they owned before 1948, right-wing Jewish organizations have been working to locate the heirs of Jewish property in Sheikh Jarrah in order to evict the Palestinian residents. To date, five Palestinian families have been evicted, and legal proceedings are ongoing in dozens of other cases.
read more
Hezbollah threatens war over Lebanon-Israel maritime border dispute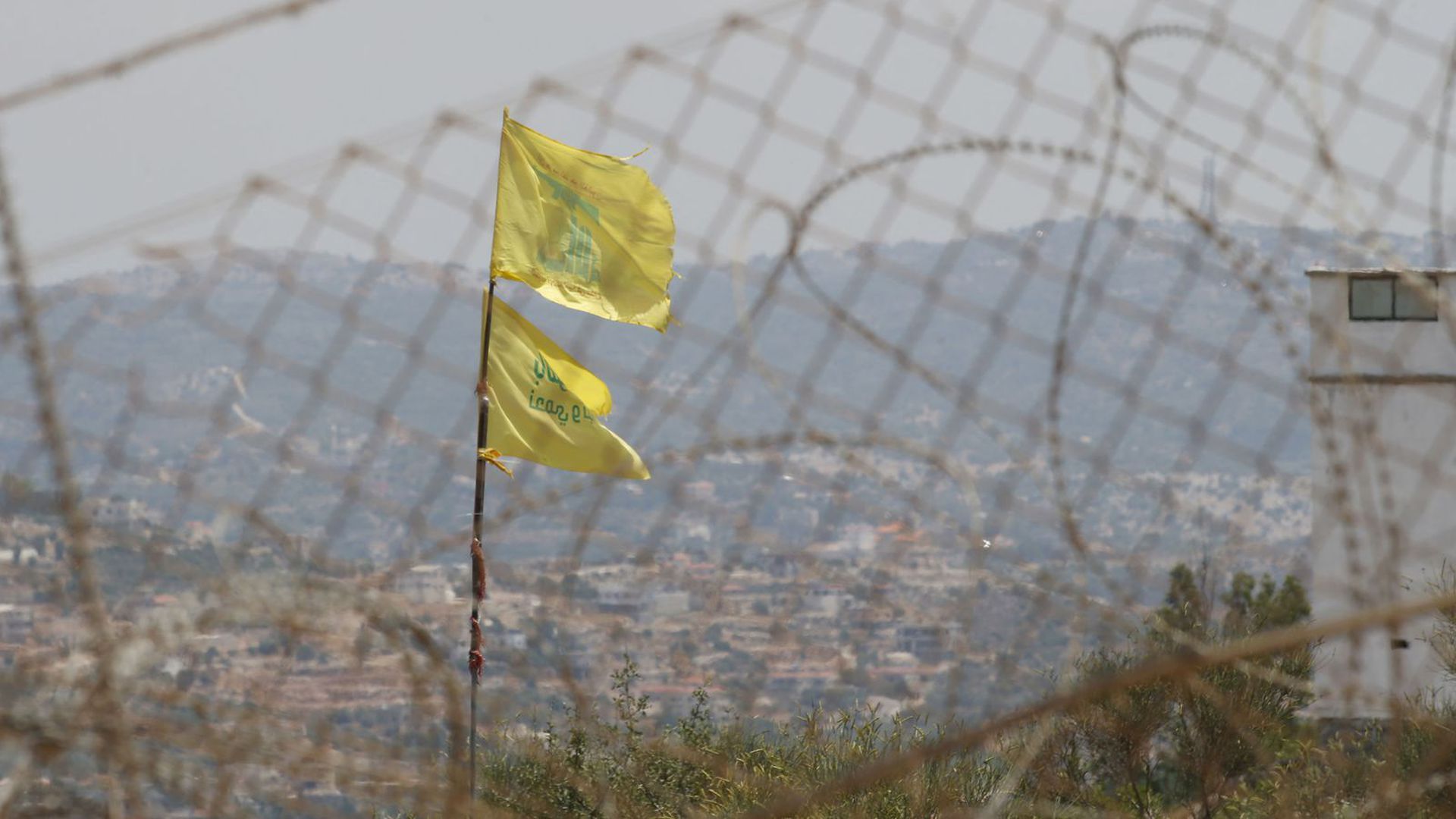 With the U.S., Israeli and Lebanese governments hoping to finally reach a deal on the disputed Israel-Lebanon maritime border, Hezbollah leader Hassan Nasrallah again threatened war if Lebanon's "rights" in the Mediterranean aren't respected. The dispute is focused on a potentially gas-rich, 330-square-mile area of the Mediterranean Sea off of Israel and Lebanon. The revenues from future natural gas production there could reach billions of dollars. U.S. energy envoy Amos Hochstein is mediating between the Israeli and Lebanese governments, which are technically in a state of war and have yet to make a breakthrough during years of stop-start diplomacy on this issue… The U.S. envoy has told Israeli and Lebanese officials that he wants a deal by September, but that appears unlikely. Meanwhile, Nasrallah said Lebanon agreed to major concessions, but Hochstein hadn't provided a clear answer from Israel. "I hope we don't need to fire one bullet or one missile before the enemy retreats," Nasrallah said, speaking during a religious gathering.
read more
The U.S. must end Israel's impunity and investigate my aunt's killing
Earlier this year, I began planning a summer trip from Jerusalem to the United States with my aunt… I am now in Washington, but without my aunt, the renowned Palestinian American journalist Shireen Abu Akleh. All evidence indicates she was killed by an Israeli soldier in the occupied West Bank town of Jenin on May 11, just after she arrived to report on an Israeli military incursion. Instead of visiting monuments and museums with my aunt, I am in D.C. calling for justice and accountability for her death… I read with bewilderment a statement that the Biden administration issued on July 4. Based on reviewing and summarizing the Israeli government and Palestinian Authority's investigations, the United States concluded that Israel was likely responsible for my aunt's killing, but that there was no reason to believe that it was intentional. I was alarmed. Why was the Biden administration repeating Israel's spin, given the lengths that the Israel military has gone to manipulate the events around Shireen's killing?
read more
Popular Arab Support for the Abraham Accords Is Dropping. Israel Must Take Notice
…The normalization between Israel and the Arab states is moving forward, and there is still no prospect of a diplomatic process with the Palestinians. Yet, recent statements by the Saudi leadership, as well as a fresh poll conducted by The Washington Institute for Near East Studies, show that Netanyahu's assumption regarding the irrelevance of the "weak," i.e. the Palestinians, and the Arab states' attraction to Israel's "strength" is largely wrong… So what should Israel make of recent statements, polls and research with regard to public opinion on the Abraham Accords in the Arab world ? First, it should acknowledge that Palestinians matter and that their plight is still well heard across the Arab world. While Israel is no longer considered to be an enemy by many Arab rulers, Israeli leadership should not mistake the growing interest in formal or non-formal ties with Jerusalem as disregard for the Palestinians. The lack of political horizon, settlement expansion and violence are seen not only in Ramallah, but also in Arab capitals.
read more
EU puts forward new draft text to revive Iran nuclear deal
The European Union's foreign policy chief said on Tuesday he has proposed a new draft text to revive the 2015 Iran nuclear deal, saying there is no room left for further major compromises… "After 15 months of intense, constructive negotiations in Vienna and countless interactions with the JCPOA participants and the U.S., I have concluded that the space for additional significant compromises has been exhausted," he added. U.S. State Department spokesman Ned Price told reporters that Washington was reviewing the "draft understanding" Borrell shared with Iran and other parties to the 2015 deal and would respond directly to the EU. Borrell did not provide details about his proposal, but he suggested – as many Western officials have before – that time was running out to restore the deal under which Iran limited its nuclear program in return for relief from economic sanctions.
read more