I'm writing to share J Street's statements and news updates with the latest on Secretary Blinken's testimony in Congress this week, including his articulation of the importance of waiver authority to allow the US to reenter UNESCO, a move which Israel supports; Israel's rejection of a proposal by the Biden administration for a trilateral committee with Israeli, Jordanian, and American representatives tasked with settling disputes regarding the Temple Mount; Palestinians detained without trial in Israel reaching a five-year high, and more.
As always, you can find our Congressional briefing book, background information on the Israeli-Palestinian conflict, recordings of previous briefings and more at J Street's Congressional Resource Page.
Let me know if you have any questions or would like further information.
All the best,
Debra
—
Debra Shushan, PhD
Director of Government Affairs, J Street
mobile: (757) 746-0366 | [email protected] | @DrShushan
This week on j street
STATEMENT

AIPAC FULLY EMBRACES ANTI-DEMOCRATIC CANDIDATES, ENDORSES VAST MAJORITY OF REPS THAT VOTED TO OVERTURN ELECTION ON JAN 6

Read more →
What we're reading
Blinken says Israel supports a US return to UNESCO
Israel, which withdrew from the UN cultural agency UNESCO with the United States over bias in 2019, has no objections to a US return, Secretary of State Antony Blinken said Wednesday. Questioned by lawmakers, Blinken called on Congress to give US President Joe Biden the power to waive a US law that requires an end to US funding to any international organization, such as UNESCO, that recognizes Palestine as a state. "We believe that having the waiver authority would be important and necessary and I can say with authority that our partners in Israel feel the same way. They would support our rejoining UNESCO," Blinken told the Senate Appropriations Committee.
read more
Status woe: Temple Mount is an enduring thorn in Israel's ties with Jordan
Meetings between Jordan's King Abdullah and senior Israeli ministers became a regular occurrence, after years of disconnect that were perhaps best exemplified by Amman's refusal last year to grant access to its airspace for Netanyahu to travel to the UAE, ultimately preventing the visit from going forward. But while a certain spirit of good will seems to have been restored at the leadership level, disagreements regarding the Temple Mount, where Jordan maintains a custodial role, remain. Recognizing that the dispute cuts deeper than fleeting personal animus, the Biden administration proposed establishing a trilateral committee of Israeli, Jordanian, and American representatives that would settle disputes regarding the status quo on the Temple Mount, and discuss ways to rebuild Israeli-Jordanian ties more broadly. But Israel deemed the informal proposal unnecessary and rejected it, a former senior US official told The Times of Israel.
read more
Number of Palestinians in Detention Without Trial in Israel Hits 5-year High
The number of Palestinians in administrative detention – detention without trial – in Israel reached a five-and-a-half year high over the weekend. According to data supplied by the Israel Prison Service to Haaretz, there are currently 579 Palestinians in administrative detention. This is the highest figure since October 2016, when the estimated figure was 610, according to prison service statistics provided to the Hamoked Center for the Defense of the Individual.
read more
Palestinians Attacked Near Settlement; 62-year-old Hospitalized With Head Injury
Three Palestinians were attacked near the West Bank village of Kisan on Tuesday, with one of them suffering an injury to his head. According to the victims, they were attacked by dozens of masked Israelis from the nearby settlement of Ma'ale Amos with stones, clubs and pepper spray. Police said they were investigating the case following a complaint filed by the victims. No suspects have been arrested.
read more
Five Syrian soldiers among nine people killed in Israeli air strike, monitor says
Five Syrian soldiers were among nine people killed in an Israeli air strike near Damascus in the deadliest such raid this year, a war monitor said Wednesday. The Syrian Observatory for Human Rights said an ammunition depot and several positions linked to Iran's military presence in Syria were among the targets… AFP notes that, while Israel rarely comments on individual strikes, it has acknowledged mounting hundreds since 2011.
read more
Israel comes to a standstill as it commemorates Holocaust victims
Israel came to a standstill at 10 a.m. on Thursday as sirens wailed throughout the country in memory of the six million Jews murdered by the Nazis during World War II. The annual Holocaust Remembrance Day is one of the most solemn days on Israel's national calendar, with much of the country all but shutting down for those two minutes to honor those who suffered under the Nazi killing machine. The siren halts Israeli outdoor life — pedestrians stand in place, buses stop on busy streets and cars pull over on major highways, with drivers standing on the roads with their heads bowed.
read more
Biden to visit Israel 'in the coming months,' White House says
President Biden has accepted an invitation to visit Israel and will do so "in the coming months," the White House said in a readout of Biden's Sunday morning call with Israeli Prime Minister Naftali Bennett. The White House said the two have developed a "strong personal bond" since Bennett visited Washington in August. Then, Biden touted the "unshakable partnership" between the United States and Israel, despite several key differences, including Bennett's opposition to the United States potentially rejoining a nuclear deal with Iran.
read more
A deal with Iran is the best way to protect Israel, says former PM Ehud Olmert
Israel's former prime minister Ehud Olmert has spoken in favour of a new nuclear treaty with Iran in an exclusive interview with the JC. His stance puts him at odds with current premier Naftali Bennett, who fears a deal to lift sanctions will open the floodgates for a new wave of terror masterminded by Tehran. But Mr Olmert warns that Israel lacks "a military option" against Tehran's nuclear programme – though it will eventually have the technology to "nullify" the threat. Israel's leader from 2006 to 2009 said: "I think an agreement will be better at stopping the nuclear programme than a series of provocative statements by Israelis that they will destroy Iran."
read more
Time running out to reach Iran nuclear deal, warn experts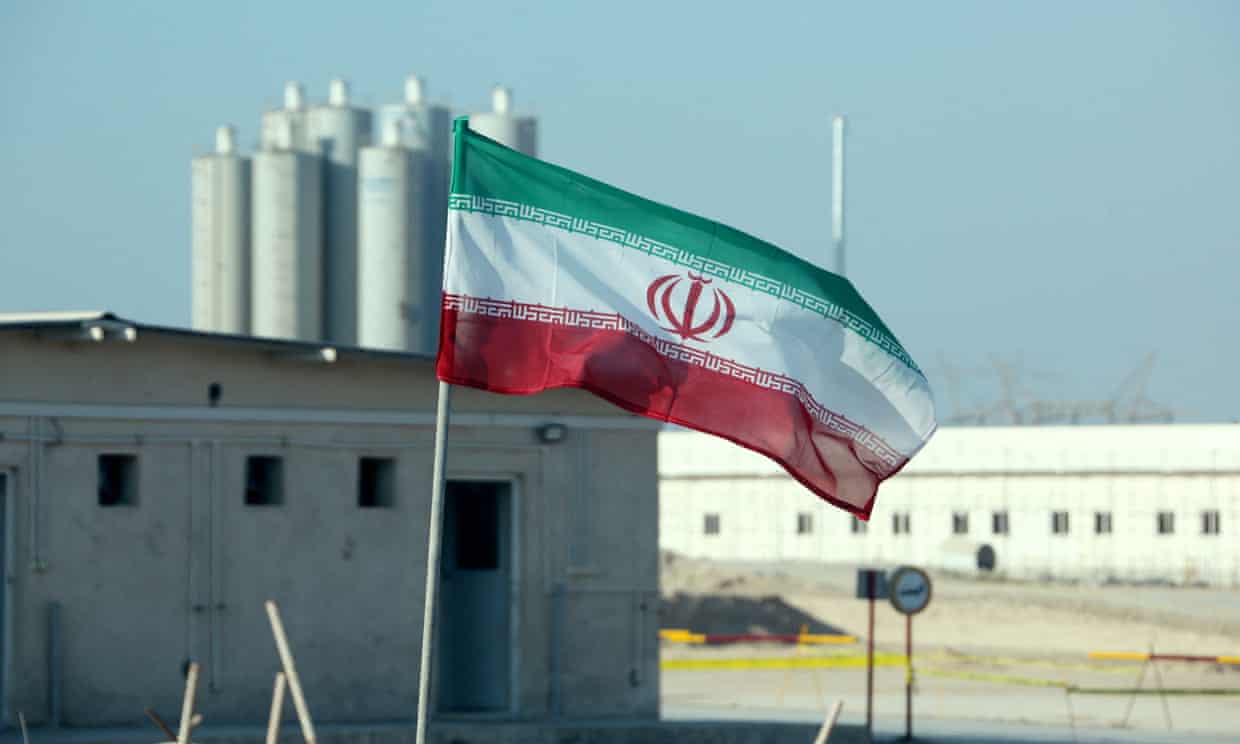 Leading former diplomats including seven ex-UK foreign and defence ministers have warned the Iran nuclear talks are heading to "corrosive stalemate devolving into a cycle of increased nuclear tension" and urged Tehran and Washington to show more flexibility… The former diplomats said in an open letter that a final draft text of a renewed agreement was ready to be signed and warned that "for US and European leaders to let slip the opportunity to defuse a nuclear crisis in the Middle East would be a grave mistake".
read more