Congratulations on making it through a hectic few weeks on the Hill!
I'm writing to share J Street's statements and news updates. At the top, you'll find J Street's recent statement welcoming Prime Minister Yair Lapid's speech to the UNGA, in which he affirmed his commitment to a two-state solution. After many years in which successive right-wing Israeli prime ministers distanced themselves from or outright opposed the pursuit of two states, Prime Minister Lapid's statement to the world is significant – and should be accompanied by progress on the ground toward ending the occupation. Please also have a look at the J Street Policy Center's latest issue brief, "US Mediation of Israel-Lebanon Maritime Dispute Nears Agreement," which will bring you up to speed on this important development. In our news section, you'll find the latest on the deteriorating situation in the Israeli occupied West Bank, in addition to other key updates.
As always, you can find our Congressional briefing book, background information on the Israeli-Palestinian conflict, recordings of previous briefings and more at J Street's Congressional Resource Page.
Let me know if you have any questions or would like further information.
All the best,
Debra
—
Debra Shushan, PhD
Director of Policy, J Street
mobile: (757) 746-0366 | [email protected] | @DrShushan
This week on j street
J STREET ISSUE BRIEF

US MEDIATION OF ISRAEL-LEBANON MARITIME DISPUTE NEARS AGREEMENT

Read more →
STATEMENT

J STREET WELCOMES PRIME MINISTER LAPID'S SUPPORT FOR TWO STATES IN UN SPEECH; URGES FOLLOW-UP ACTION

Read more →
STATEMENT

J STREET APPLAUDS BRAVE IRANIAN PROTESTERS, CONDEMNS BRUTAL REGIME CRACKDOWN

Read more →
STATEMENT

J STREET LAUNCHES "J STREET POLICY CENTER," NEW HUB FOR ORIGINAL ANALYSIS AND POLICY RECOMMENDATIONS

Read more →
What we're reading
Israel upbeat on draft Lebanese demarcation deal, sees gas profit-sharing
Israel gave its preliminary nod on Sunday to a draft U.S.-brokered deal demarcating a maritime border with Lebanon that may lead to profit-sharing in a disputed Mediterranean gas prospect. Israeli approval of the draft awaited legal review, Prime Minister Yair Lapid told his cabinet at its weekly session. "But," he said in televised remarks, "just as we insisted from day one, the proposal fully preserves Israel's national security interests, as well as our economic interests"… The centrist Lapid heads a caretaker government ahead of a Nov 1 election. His challenger, conservative ex-Prime Minister Benjamin Netanyahu, has argued the Lebanese deal could benefit Hezbollah, and accused Lapid of evading parliamentary scrutiny. Hinting he might overturn the deal if re-elected, Netanyahu tweeted on Sunday: "We will not be bound by this fait accompli."
read more
One Israeli Cop Injured in West Bank Shooting; Two Women, Two Kids Evacuated by PA After Entering Nablus
Four Israelis – two women and two children – entered the West Bank city of Nablus on Tuesday, before being removed by security forces and returned to Israel by the Palestinian Authority…The Israeli army confirmed the incident, saying that "a number of Israeli citizens entered Nablus and were escorted out of the city by Palestinian security forces, in coordination with the army. The citizens will be questioned by police." Also on Tuesday, Israeli police reported that an officer was shot in the leg near the Ofra junction, south of Nablus. It's unclear who exactly shot the officer. The Nablus area has seen an increase in tensions over the past several days. Earlier on Tuesday, scores of Israelis blocked the entrance to the city and called on the government to order an army crackdown on the West Bank in response to escalating confrontations between the Israeli military and Palestinian militants.
read more
U.S. Supports 'Immediate and Thorough' Probe Into 7-year-old Palestinian's Death
The U.S. State Department Deputy Spokesperson said Thursday it demanded "an immediate and thorough investigation" into the killing of a seven-year-old Palestinian who died during Israeli army activity in a West Bank town, according to Palestinians. "We are heartbroken by the death of an innocent child," Deputy Spokesperson Vedant Patel said. The boy, Rian Suleiman, was frightened and "suffered a heart attack" when soldiers came to arrest his brothers in his family's home in the Palestinian town of Teqoa, near Bethlehem, according to the deceased boy's uncle.
read more
'Every Day is Worse than the One Before': A Palestinian Community Fights for Survival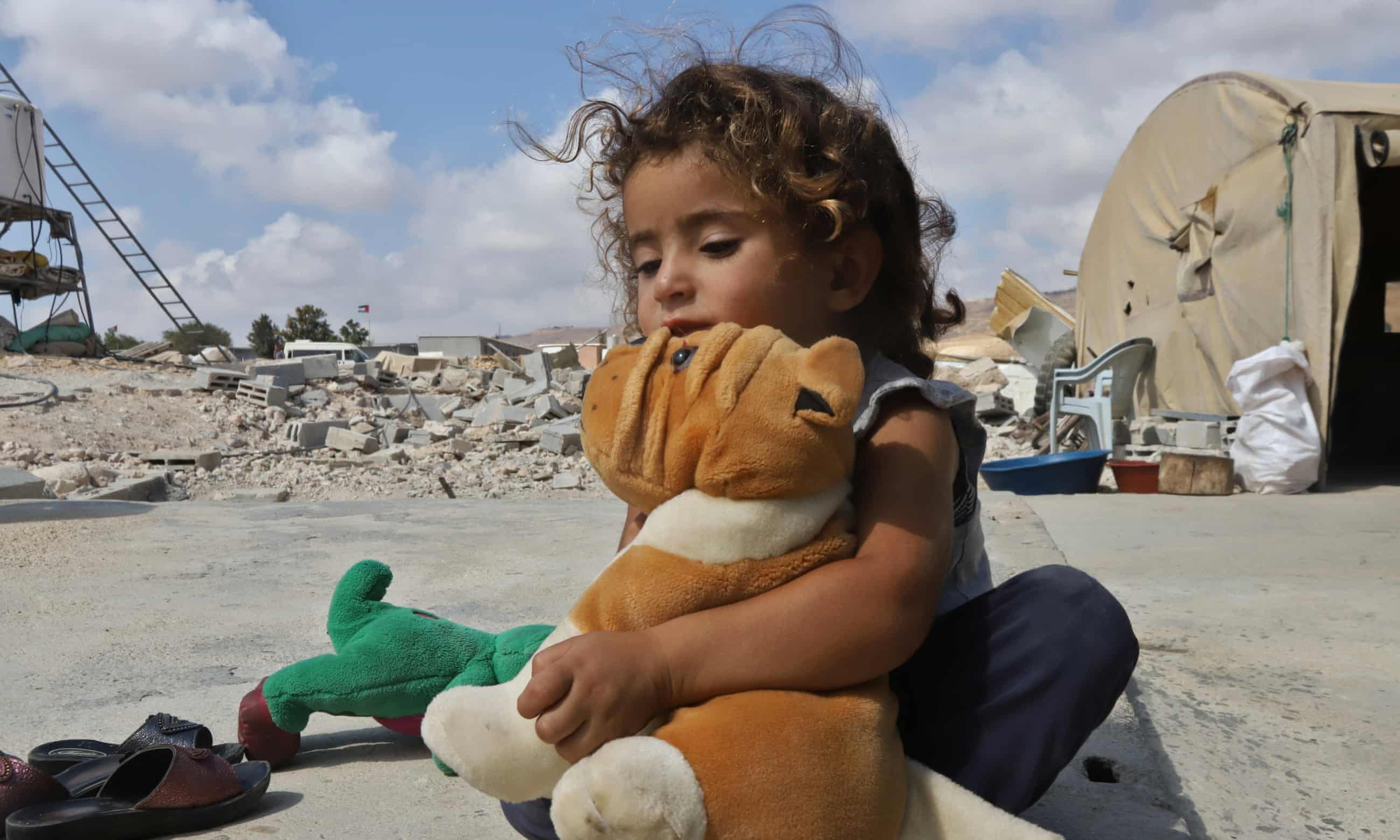 The Guardian met the family in May, just after the Israeli supreme court decision that has turned life upside down for the 1,000 or so Palestinians living in Masafer Yatta's collection of hamlets. The Ayoub house was demolished by bulldozers in an operation supervised by the Israel Defence Forces a few weeks after the ruling, leaving them living in a tent all summer. IIsrael designated this 3,000ha (7,410 acre) area of the barren south Hebron hills as a military training zone – Firing Zone 918 – in the 1980s. After decades of legal battles, however, four months ago the supreme court finally agreed with the IDF's argument that the people living in Masafer Yatta could not prove they were residents before the firing zone was established… Now, the homes and livelihoods of the entire community are at risk, and the army, together with illegal Israeli settlers, is increasing the pressure to try to get the Palestinians to leave.
read more
Menendez warns Netanyahu against working with Jewish supremacists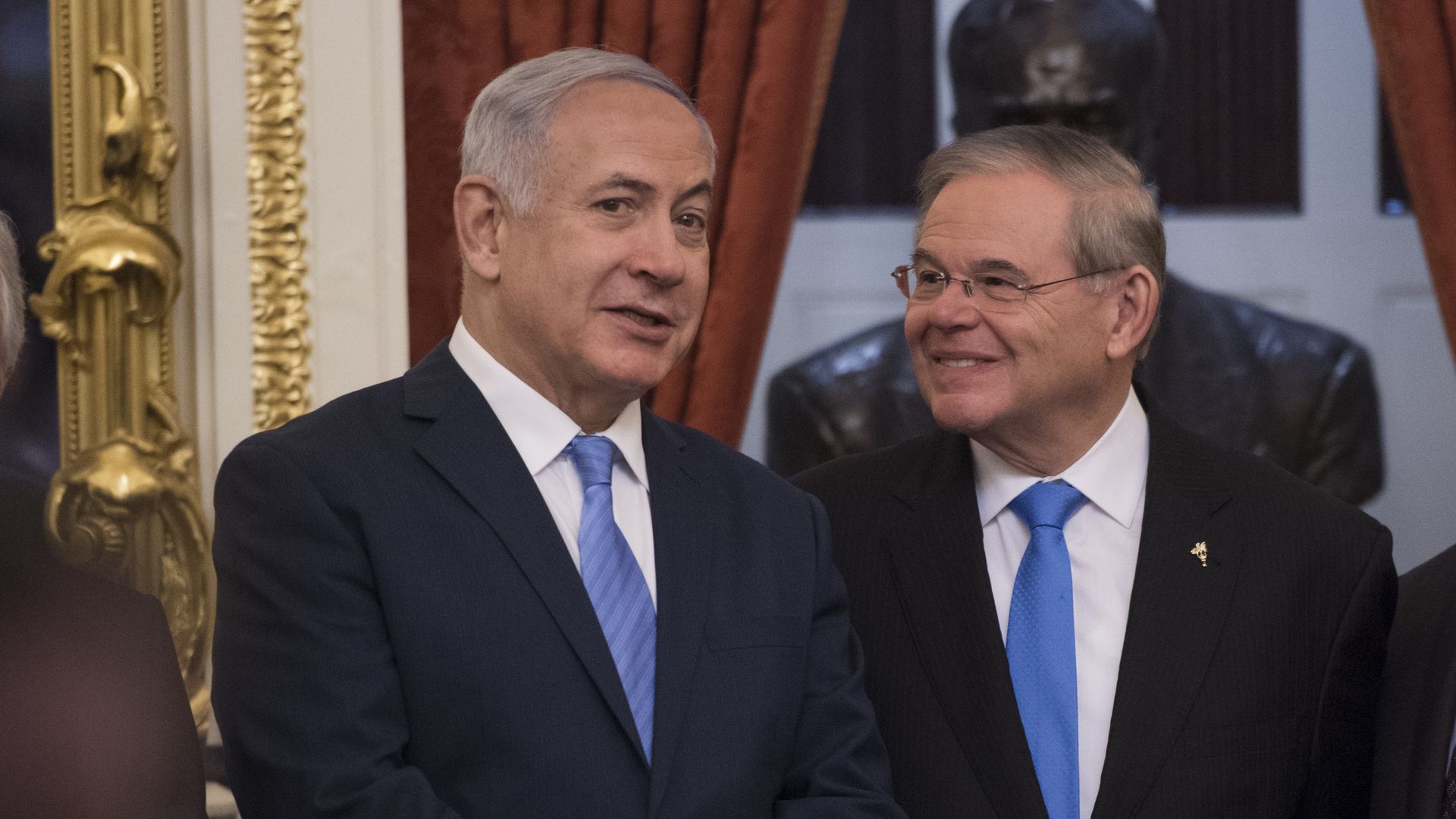 During the Sept. 5 meeting with Netanyahu, Menendez raised his concerns about the opposition leader's political partnership and cooperation with extreme right-wing parties, according to two U.S. sources familiar with what was discussed in the meeting. The sources said Menendez, chairman of the Senate foreign relations committee and one of the most outspoken Democratic supporters of Israel in the Senate, specifically mentioned Jewish Power party leader Itamar Ben Gvir, a Jewish supremacist who will likely be a minister if Netanyahu wins the elections. Menendez told Netanyahu he has "serious concerns" over a possible partnership with "extremist and polarizing individuals like Ben Gvir" in a potential future government, the sources said. "People who were in the room saw how pissed off Bibi got" with Menendez's comments, one of the sources said. Menendez did not back down from the issue even after Netanyahu expressed his annoyance over his comments, the source said.
read more